Losing My Tenacity 
For the past few days, I have not been living a tenacious life.  I knew this when I could feel myself sinking my downward spiral after a conversation I had with my alcoholic sister.   Responding and not reacting is progress.  This spiral only lasted a few days instead of a few weeks which is signs of further progress.  Within my Adult ADHD brain, I react to things differently and I am trying to unlearn years of learned patterned behavior.
The last phase of training  at work has started and has sent my Adult ADHD brain into a spiral this week.  With multiple details to learn, I wished my brain retained information like others while learning.  Dreading this phase of training, I was concerned this was going to be quite challenging for me.
Having a pit in  your stomach when others glance at you in frustration when can't comprehend what they are teaching is an uneasy feeling.  The staff has to train you differently.  My mind enters a self-induced panic state and yet again start to feel like a failure.  Self-doubt, fears and anxiety start to escalate and I feel ashamed and embarrassed.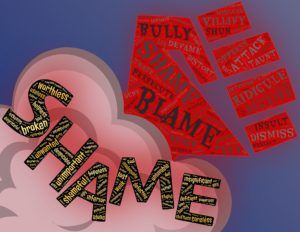 Earlier this week, my ADHD/ODD son  has become increasingly frustrated with his car troubles and this has caused conflict in the house and tension is created.   My my sister  asks me if I can testify for her in an upcoming messy divorce trial.  With my sister, son and work, I feel as if my life is starting to cave in again.  Of not being able to please and not saying or doing the right things. As if I am being chomped at the bit.  Staying busy helps but this can be overrated.  Too much busyness can wear me down as well.
Emotions Adult ADHD Style
I start to dread getting up again to start another day, another week, another weekend of worrying about my sister.  Playing out in my mind the worst case scenarios of how her fate is going to end up.  Each time I see my supervisor I am embarrassed.  I want to tell him about my Adult ADHD but in the back of my mind but I wonder if I am going to have a repeat performance of my last job and I decide to leave it alone.
I become so consumed with what is going on that I lie down in a state of panic and anxiety.  Between cognitive therapy and attending a support group, it has taken me many years to unlearn patterns of learned behavior.  Learning coping skills in my support group has carried over in my daily life.  When I started feeling the anxiety of failing at work, I was pleasantly surprised on how my mind automatically turned itself around.
I acted as if I were on a game show and imagined myself being a winning contestant and this worked.  The team leader told how much I had improved and noticed I didn't let myself get rattled.
Gaining Momentum
For the first time in a long time, I feel an inkling of confidence within me.  Appreciating myself for all that I have achieved and overcoming obstacles that many don't.  Realizing the good in my Adult ADHD brain.  This has taken quite some time as I am 53 years old.  I am in a different season of life now and in this last season, I want to get it right.
What about you?  What struggles have you faced with wanting to give up and turning yourself back around?  I would love to hear your story.
Please follow and like us: