Twenty Tabs Open – Billy's Early Years
****This post contains affiliate links and I may earn a small commission at no additional cost to you!
Only until I was diagnosed with adult ADHD, did I finally feel as if I wasn't losing my mind.
As my son and I grow older together, I am increasingly intrigued at how our ADHD roles have changed.  When Billy was a child and teenager, I was constantly howling at Billy ways he could focus better during homework.
Noticing Billy's computer as he studied, I was frustrated with how many tabs were open at once.
My voice would start rising in octaves of  how Billy wasn't focusing.  By the end of each night, a battle had ensued and both of us would go to bed angry.
And so it began, the frustrating years of fighting each night on homework and school.
My Diagnosis
Having ADHD since childhood,  my parents addressed it once when I was younger.  Medication had given me a few side effects my father didn't like and medication was removed.
ADHD was never addressed again and I suffered until my mid-40's when I felt for the first time I was losing my mind.   Seeing my son's doctor, I cried I was afraid I was suffering from bi-polar disorder from my mother.  After an extensive evaluation, the doctor reassured me I had ADHD and not bi-polar disorder.  Crying tears of relief, I have since been on a mission to learn about this disorder.  (In hindsight, Billy wasn't diagnosed at such an EARLY age for no reason!
Blogging is a huge passion of mine and at times, I wonder if I have made a mistake.  With so much to learn as a blogger, I  am overwhelmed.  I have cried intensely out of frustration all the aspects to learn of blogging.  Others make it look so easy and I find myself once again,  struggling and feeling like a failure.  You can read a previous post HERE  of my struggles with ADHD.
Twenty Tabs Open – Mom's Later Years
With so much to learn in blogging, I find myself keeping several tabs open for topics I don't want to forget.  Now that I am learning social media and the internet, I now realize how overwhelming it can be for some, especially me.  Quickly, I am immersed in so many channels of information.  Similar to that of a man with his remote to the television, I find it hard to stop surfing.
One night I was sharing a post with Billy on my blog and to my amazement when Billy, now 21,  burst out: "Mom, why do you have so many tabs open?  How do you get anything done?"  Lickety-split, I started justifying  my actions.  At that moment, I realized how much our worlds have transformed and that I needed to make some changes.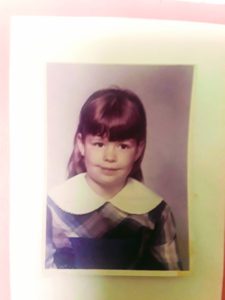 Twenty Tabs Open – Mom's Early Years
During this summer I was going through photos of my childhood.  As I went through the photos from Kindergarten to sixth grade, I started crying so intensely I couldn't stop.  At age 55, having lived my life experiences, along with suffering from ADHD, I found myself crying for the little girl that had no idea what was in store for her.  This little girl suffered from insecurity, rejection, in trouble from teachers because she couldn't sit still or be quiet.
What hit me in the gut more than anything, was reading the teachers' observation notes and found that I had carried the traits the teachers mentioned into adulthood.   Which included:  Being a people pleaser; wanting others to like me too much; trying to make friends too hard in class; not being able to sit still; having bad handwriting and talking out in class.
In retrospect, what a preview of life to come.  I wished my parents had not given up after one try of addressing ADHD.  This makes me wonder how much different my life could have been if it was addressed early in life.
Learning To Transition
After this eye-opening moment with my son, I realized how much time I have wasted by computer surfing.  After being annoyed at myself, I realize some changes I need to make: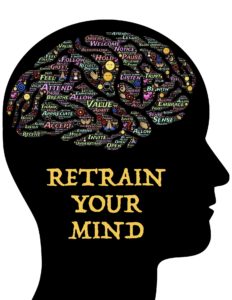 Another negative ADHD trait I have is when my brain jumps ahead of itself.  While this is a worthwhile trait to have at times, it's maddening when I am trying to learn something and often hold me up.  I am learning to retrain my brain when this happens by staying in the moment.
ADHD And What Else?
Throughout our journey of ADHD, I have learned of disorders that go hand in hand with ADHD.  Conduct disorder, bi-polar, anxiety, depression, among others, in which you can read about HERE.
Yes, I suffer from a few of the disorders mentioned and it's a daily struggle for me.  The book Driven to Distraction has helped me realize what needs to be done to get a better handle on my emotions.
How about you?  What do you struggle most with regarding your ADHD?  Please comment and share.