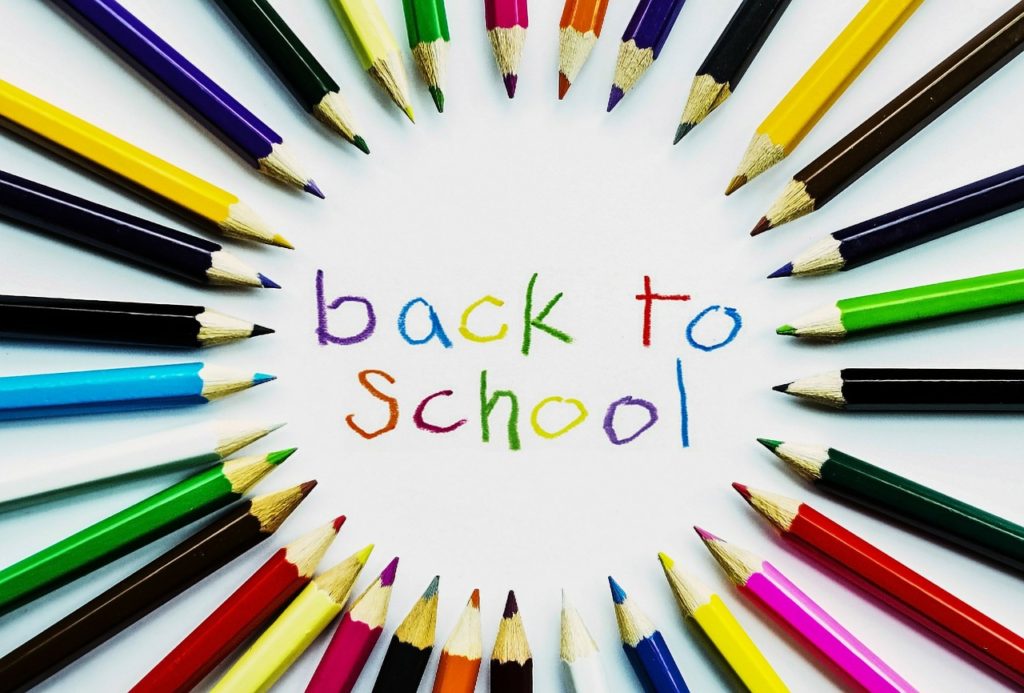 **This post contains affiliate links and I may make a small commission, at no additional cost to you in the event of a purchase.**
The first time I met my son's fifth grade teacher, I got this needle-like pain in my stomach as soon as we left the room. Being proactive about my son's condition, I had shared with the teacher my son was ADHD and was on medication.
Imagine the ghastly look on my face when the teacher replied in a cheery voice us ADHD parents abbor: "I don't believe in ADHD or medicine. She then flitted about with the other parents and children in the room and left me standing with my mouth open. Strike One.

I literally froze. I didn't react outwardly to this comment, but inside I was seething. The teacher had already set the expectation for the year. I had lost before I even had a chance to fight the battle.
The First Parent/Teacher Meeting
The teacher asked if there was anything that was going on at home that would cause Billy's excitable behavior in class. I could immediately feel myself starting to internally shake as I gave her an emphatic "No."

I then took a deep breath and suggested some of the reward methods I was experimenting with at him at the advice of Billy's therapist. I shared with the teacher that the therapist felt it was important we were all on the same page.

The teacher responded she doesn't give special treatment to students and treats them all the same. She went on to state she didn't have time to provide special treatment to an individual student. At this point, I shut down. Strike Two.

Over the years, I have learned that people who have strong opinions on ADHD believe the answer to this issue for parents is to enforce more rules at home. This is so far from the truth.

Needless to say, I vented to the front office regarding this matter and was told that this teacher had been there for 40 years and this was how she was. What I was hearing was that basically nothing was going to change on the teacher's part.
The Second Quarterly Teacher/Parent Meeting
During the second one quarterly meeting, I was hearing more and more from the teacher of Billy's disruptive behaviors. I found myself vehemently telling the teacher what I was doing at home to enforce positive behavior in the classroom with little effect.

I know no matter how many reminders you give your child before they leave your, the reminders fly out the window as soon as the car door is shut.

I was feeling more helpless and a failure as a parent as the school year went on.

We had started seeing a new therapist the previous summer who having progress with Billy. I had begun to tell the therapist of the issues with Billy's fifth grade teacher.
Immediately, the counselor expressed she would gladly meet with Billy's teacher. The therapist and I felt it was important that everyone be on the same page.

Imagine my dismay when I mentioned our game plan to the teacher, she shut me down. The teacher stated she was not going to change her curriculum or behaviors in any way, nor make or special accommodations for him. Strike Three.

As the year went on, Billy was not invited to sleepovers, birthday parties or celebrations. It pained my heart to see him left out over and over and over and to also have a teacher that refused to work with him.

This is when I made the decision to not respond to any of the communications that were being sent home from the teacher. I made up my mind that the one thing I needed to do in order for this teacher to listen to me about my child was this: I needed to give this teacher a dose of her own medicine. It was my turn now to dig in my heels and not make any accommodations on my part. I was now officially done.

From this point on, I was taking every comment and negative communication from the teacher with a grain of salt. As a parent, I had done what I needed to do. Now, the rest would be up to her and I would not be responding to any further communications from her.

A short time later, is when I got "the call". In a rush one morning, I had forgotten to give Billy his medicine. Needless to say, Billy was having a rough morning and the teacher had the front office call me to inquire about Billy's medicine.

As I was driving to school, I wanted SO BAD to say to this teacher, "Oh, I thought you didn't believe in ADHD or medicine." However, I believe in walking softly and carrying a big stick to prove a point.T

The Third Quarterly Teacher/Parent Meeting
I would like to say that things got drastically better after the medicine incident, but they didn't. Matter of fact, when the teacher was still refusing to take extra measures in the classroom with Billy, I demanded a meeting with all of the higher ups, along with the teacher, to express my concerns.

After that, I never heard from the teacher again.

The Takeaway
Based on my experience, here are some things I wished I would have done before each Teacher/Parent Conference:
Have an internal shield of armor on before you go into any Parent Teacher meeting.
Be prepared. Take notes and bring any documentation with you of behaviors at home and in the classroom you want to discuss.
Inform the teacher of any behavior techniques you have been using at home.
Stand your ground. This is hard at times, but you know what is best for your child.
Ask the teacher what they would like you to do at home to help. That way, when and if it comes time for your child to be placed on medicine, you can quickly refer to your notes and state that based on your meeting at such-and such date, you have already implemented the strategies that were discussed.
A book that helped to start to comprehend my son's behavior was the book, The Explosive Child, by Ann Greene.

As a FREE gift to you, I have created an Action Plan to get you started for Teacher/Parent Conferences! To receive your FREE Action Plan, please provide your email address and you can immediately download your free gift so you can be prepared for your next Parent Teacher Conference!